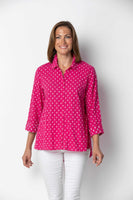 Just A Few Of Our Latest Arrivals In Store
Check out some of our newest cute tops and trendy outfits below!
Come Shop
Need A Spa Day? We've Got You Covered!
Why Whim is so Special!
The Whim staff strives to be your second family. We enjoy learning about each of you individually and fitting you in clothes that not only brings out your inner beauty but also your confidence. We are grateful to be here to assist you in all your wardrobe needs. After leaving our store, we hope your happiness and confidence has risen. We want you to feel special because you are special to us!

We are here for you; we will have you dressing comfortably, fashionably, and confidently in no time. Want a makeover? Our clothes will give you the look you seek. We have everything from that perfect pair of jeans in our Liverpool collection to that stylish new top in our Habitat Brand. We will find you the perfect colors of make up to enhance your beauty with our all-natural Bare Mineral Cosmetic line. To finish your new look, we can add a signature piece of Brighton Jewelry: a fabulous necklace, earrings, sunglasses, or even a new watch. But wait, there's more! Like the new you?

We can also give your kitchen or bath a new look, having them looking like a photo from a magazine with our Michel products. Whim has an assortment of soaps, napkins, kitchen towels, dishware, candles and much more! Our Stonewall products will have all your guests thinking you've hidden a professional chef in your closet, providing you with an assortment of jams, sauces, condiments, desserts and drinks.

Your Whim family is always here for you and hopes to bring a little sunshine into your day.
Who knows, maybe we will change the world one outfit at a time?